Description
Drums secured with locking rings need to be sealed once closed. Leghorn has been manufacturing drum sealsl for many years. The only way to make sure the contents of the drum are not contaminated before they arrive at the destination is by sealing it with a Leghorn drum seal. Our products can be customised with clients logo and sequential numbering.
TECHNICAL DRAWING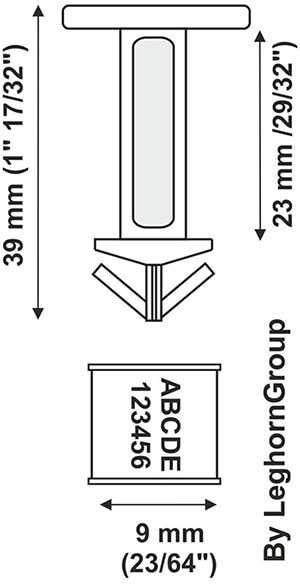 SIZE
Length: 39 mm (1" 17/32")
Width: 9 mm (23/64")
MATERIAL
Polypropylene high density co-polymer
COLOURS & CUSTOMIZATIONS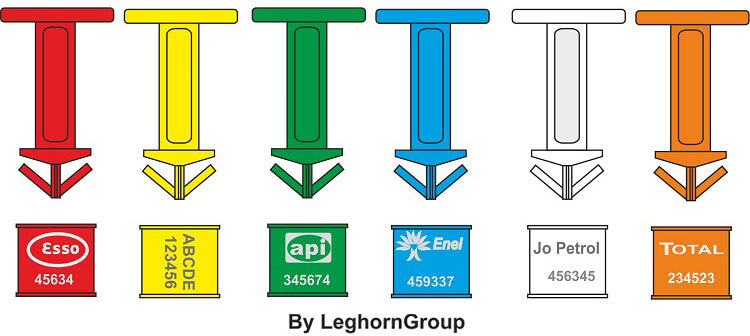 MARKING OPTIONS
– LASER PRINT
– Sequenced numbering up to 10 digits
– Customised up to 20 characters on one line
– Logos available upon request
– For special orders, logo printing in relief
PACKAGING
3.000 seals per carton
carton size: 40 x 40 x 15 cm (15" 3/4" x 15" 3/4" x 5" 29/32")
carton weigth: 4,5 kg (9 lb)
How to use
Insert the "ARROW SHAPED POINT" in the appropriate hole. Position the closure capsule at the tip and … PRESS …
The DRUMSEAL is now closed and your container is SEALED against any tampering.