Description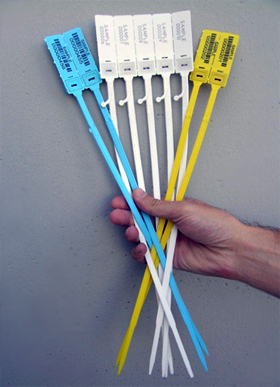 Very sturdy plastic seal. HECTORSEAL LT closure system has a metal insert and also the seal is realized with and without pre-cutting.
HECTORSEAL LT is serially numbered and joined in strips of 10 numbered pieces each strip.
When a product with the same features but with longer length is needed, LEGHORN can offer the longer version of the HECTORSEAL LT adjustable seal: HECTORSEAL LT 7,5×510 mm long.
For the maximum security this seal must be closed as much as possible by pulling tightly the tail so that the closure adheres the item to be sealed.
The part of tail that is not used should be cut. The uses of this rugged plastic seal are various: HECTORSEAL LT can be used to seal any means of transport or to close large-sized bags.
SIZE
Width: 7,5 mm (19⁄64")
Length: 430 mm (16" 59⁄64")
MATERIAL
Copolymer polypropylene
COLOURS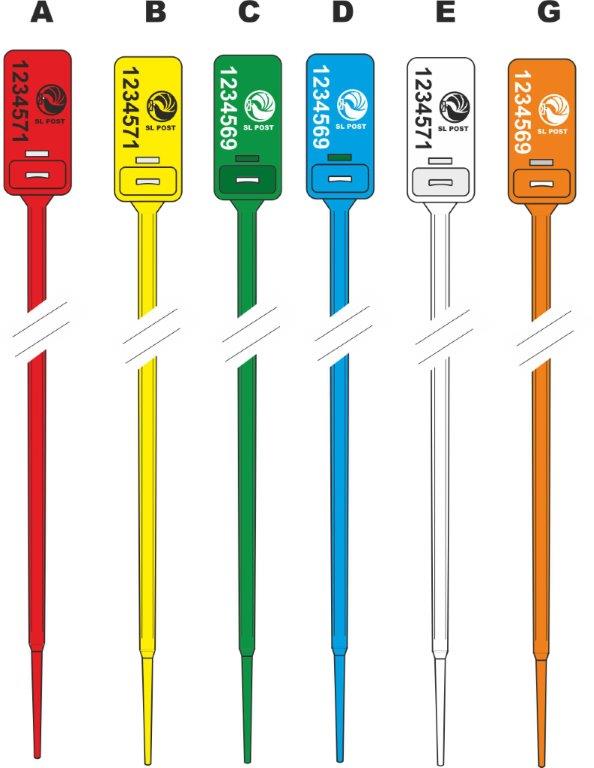 MARKING OPTIONS
– Laser etching marking
– 15 digits sequential numbering
– Barcoding
– Up to 20 alphanumeric characters per line
– Customer's logo
– Special customisation on quantities with embossed logo
PACKAGING
1.000 seals per carton
carton size: 44 x 40 x 24 cm (17" 21⁄64" x 15" 3⁄4" x 9" 29⁄64")
carton weigth: 7,5 kg (16lb)
---
RELATED PRODUCTS