Description
Adjustable security seals, pull up action for quick application and immediate security. Metal lock mechanism. Tear-off possibility or standard version.
TECHNICAL DRAWING

SIZE
Diam: 3,7 mm (0″ 9⁄64")
Lenght: 493 mm (19" 13⁄32")
Label: 22×69 mm (0" 55⁄64" x 2″ 23/32″)
MATERIAL
In accord con: Restriction of Hazardous Substances (RoHS) listed in the European Directive 2002/EC.
COLOURS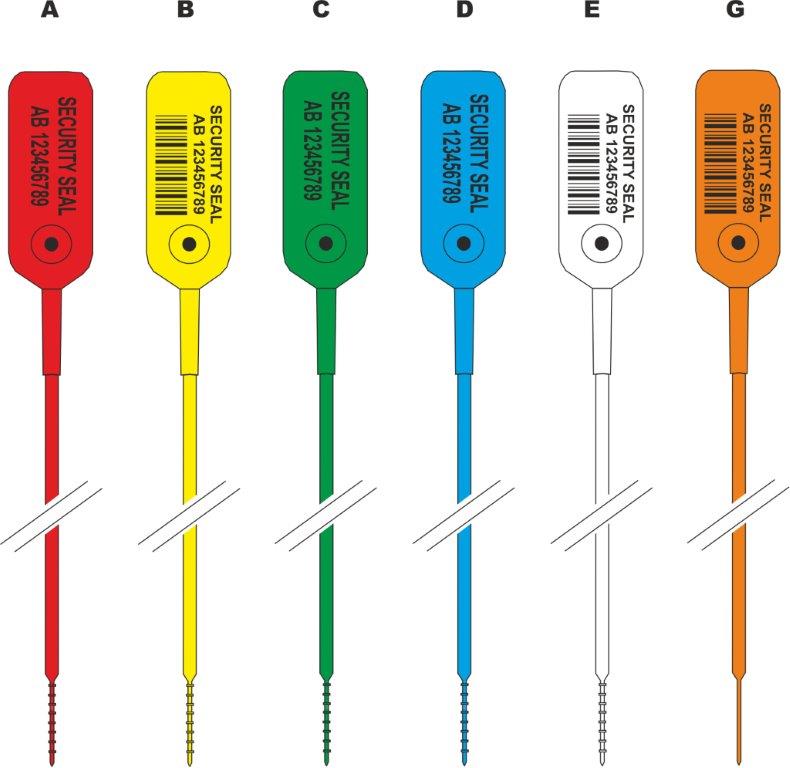 MARKING OPTIONS
– INK TRANSFER PRINT
– Sequenced numbering up to 15 digits
– Bar-code possibility
– Customised up to 20 characters on one line
– Logos available upon request
– For special orders, logo printing in relief
– Label: 22×50 mm
PACKAGING
1.000 seals per carton
carton size: 48x52x24 cm (1″ 57⁄64" x 2″ 3⁄64" x 0″ 15⁄16")
carton weigth: 7,6 kg (16 lb)
---
RELATED PRODUCTS