Description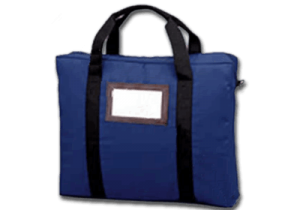 Large capacity security bag. This bag is designed for a variety of uses. It is perfect for any association, business or banking needs. Handle made with a large and resistant wrap.
"MILAN" is with white or black webbed handles and supports heavy weights.
"MILAN" is designed with an outside access transparent window
SIZE
Art. Milan 5: Cm 35 x 5 x 30 h (13" 25⁄32" x 1" 31⁄32" x 11" 13⁄16")
Art. Milan 10: Cm 35 x 10 x 30 h (13" 25⁄32" x 3" 15⁄16" x 11" 13⁄16")
Standard dimensions of "MILAN" Security bag can be  modified on customer's request.
MATERIAL
Nylon  840
Nylon  210
MARKING OPTIONS
– SERIGRAPHIC PRINT
– One, two or three colours  print
– Logos available upon request
ADDITIONAL INFO
La borsa "MILAN" può essere sigillata con un sigillo di sicurezza numerato progressivamente (ZIPSTOP).
Questo è un sigillo che blocca l'apertura della cerniera una volta inserito nella testina del cursore.
Possibilità di CODICE A BARRE.
L'unico modo di aprire la sacca è spezzare il sigillo
---
RELATED PRODUCTS