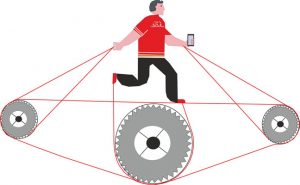 LeghornGroup srl offers the supply of products, systems and services for security. Their solutions begin with a specialist consultation for design, development and production of a product or complete solution, that can meet the individual needs of each client.
They are supported by a team of professionals and operate their own production plants that allow them to reply quickly and effectively respond with a bespoke solution or product.
From mechanical seals in plastic and metal, to security bags or labels right through to a range of advanced electronic identification systems. Whatever the requirement Leghorn will come up with the most suitable solution.
COLLABORATION

LeghornGroup works closely with their clients and provides a tailor-made security study to identify the most adapt solution or product to their requirements. LeghornGroup srl is the ideal partner – offering both expertise in security and a supplier of off the shelf products.
COST-EFFECTIVE, EFFICIENT TECHNICAL SOLUTIONS

After a thorough analysis of the demands placed by the customer, LeghornGroup presents its technical-economical proposals making the most of the price / performance ratio. LeghornGroup's creativity and ability to problem solve makes it a front runner and leader amongst the competitive world of security seal manufacturers not only in Europe, but worldwide.
INTERNAL DESIGN TEAM AND DIRECT MANUFACTURING

LeghornGroup's competent team of staff which includes mechanical, electronics engineers and IT programmers have a vast understanding in the latest security solutions. On a daily basis their technical team works to resolve a variety of issues attributed to anti tampering products and systems. Thanks to their modern production facilities LeghornGroup is able to directly intervene in the production process and even develop bespoke molding machinery to satisfy requests.