Ultra destructible tamper evident labels
Ultra destructible labels that completely flake off when attempting to remove them from the surface
REQUEST FOR QUOTATION
Description
Ultra destructible tamper evident labels
Ultra Destructible Tamper Evident Labels are a unique tamper proof security labels for excellent high bond adhesion and confirmability to smooth or curved irregular surfaces. When the destructible labels are tampered against removal and are easily damaged, causing cracking and cause multiple chipping effect in tits and bits leaving behind the evidence of tampering. LeghornGroup since forty years specialized in tamper prevention systems. Among security labels, ultra-destructible labels cover a very important role. They completely flake off when attempting to remove them from the surface which they are applied to.
We are able to manufacture also very small labels: a few millimeters of size or diameter.


Where to apply the labels
This type of labels is very much used by mobile and tablet repair and service centers, but are also used in the food, plumbing or banking sectors. We can produce them in sheets of any size, with any shaping on demand, or in reels.
Labels may be printed with bar code or a progressive numbering and they can also be manufactured by embedding RFID technology.
In this case, they would be named RFID ultra destructible labels.
The material used to produce ultra destructible labels is extremely fragile and breaks into hundreds of pieces if someone tries to remove them.
Ultra destructible labels are applicable on most surfaces.
Customisation
Choosing the right size and the right color for your labels means adding value to your brand.
An eye-catching logo, a clear message, and contacts well in sight: you will get a powerful tool to communicate with great effectiveness.
Your ultra destructible labels, together with providing you with tamper protection, will keep your company in the spotlight and let other customers get in touch with you.
However, LeghornGroup can offer in-house graphical service, to realize any kind of customers' ideas.
With our experience in the field of counterfeiting, we will help you to choose carefully the material to create the most appropriate labels for your business.
Ultra destructible labels are tamper evident products that avoid discussions and misunderstandings. A small investment with a great return.
TECHNICAL DRAWING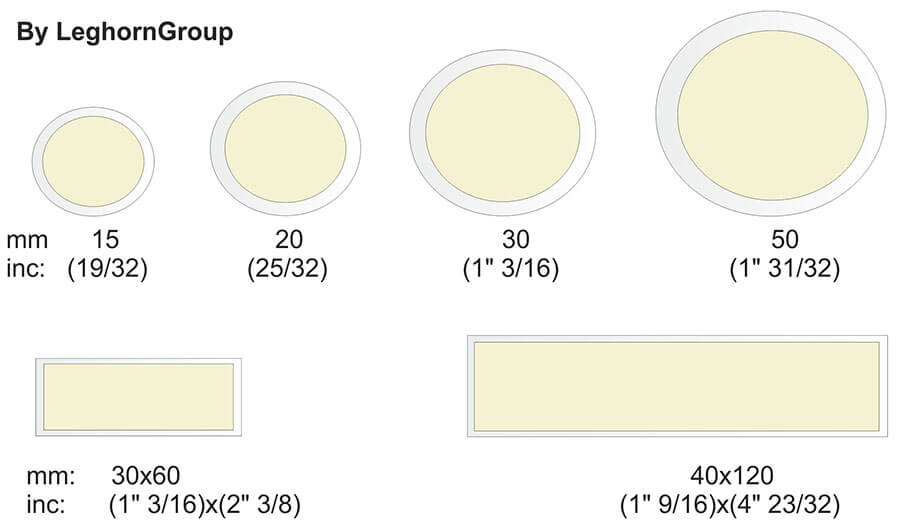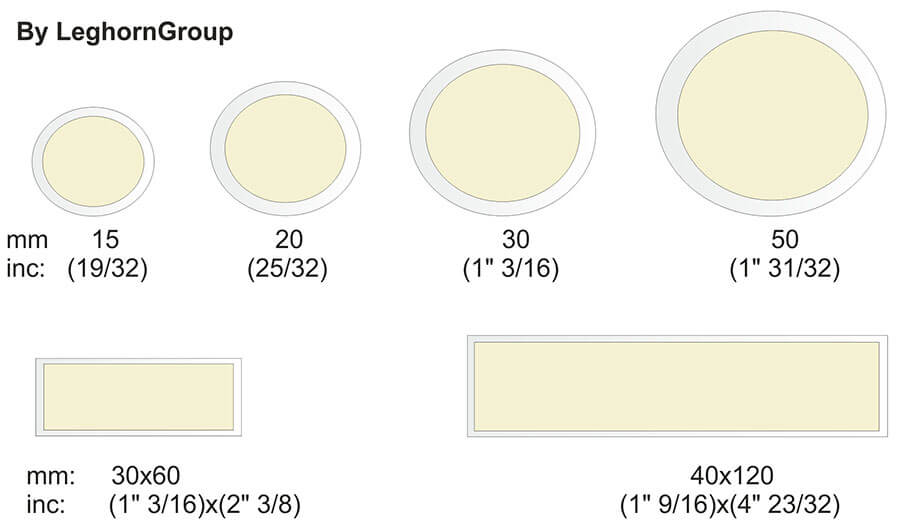 STANDARD SIZES
20×11 mm (25/32″×7/16″)
30×20 mm (1″ 3/16″×25/32″)
40×20 mm (1″ 37/64″×25/32″)
50×20 mm (1″ 31/32″×25/32″)
60×30 mm (2″ 23/64″×1″ 3/16″)
80×30 mm (3″ 5/32″×1″ 3/16″)
80×40 mm (3″ 5/32″×1″ 37/64″)
100×40 mm (3″ 15/16″×1″ 37/64″)
120×50 mm (4″ 23/32″×1″ 31/32″)
150×75 mm (5″ 29/32″×2″ 61/64″)
200×80 mm (7″ 7/8″×3″ 5/32″)
MATERIAL
Paper
Polyetilene
COLOURS & CUSTOMIZATIONS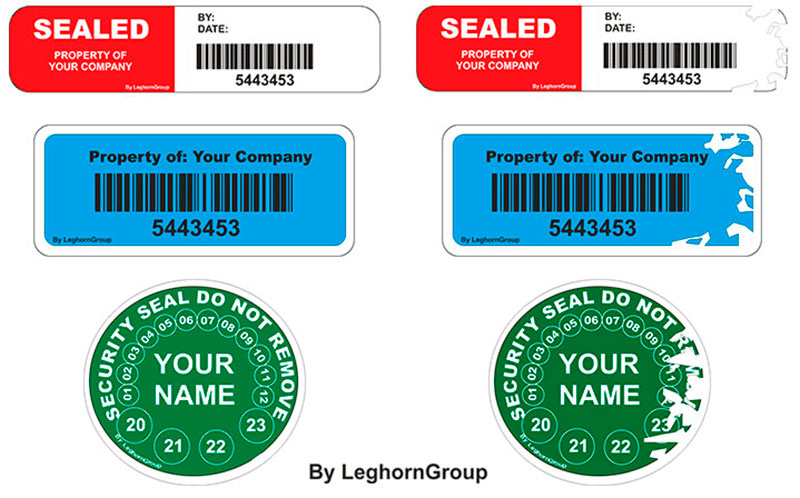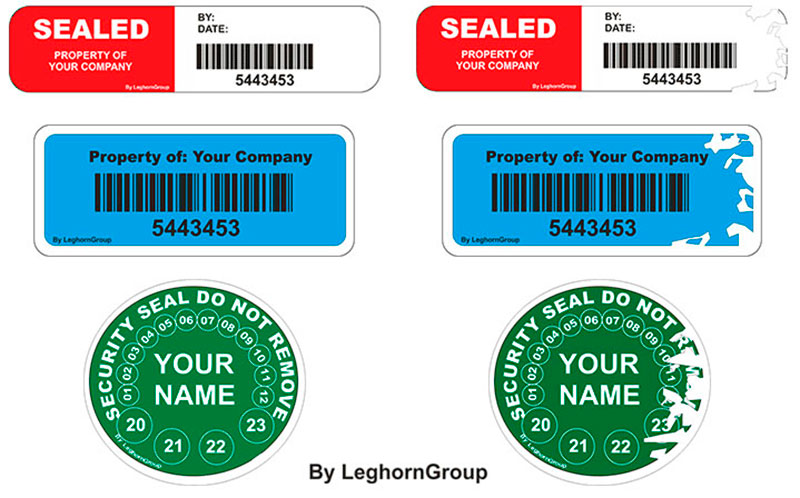 SEQUENTIAL NUMBERING AND CUSTOMISATION
– INK PRINT
– Sequenced numbering up to 15 digits
– Bar-code possibility
– Logos available upon request
General presentation
View presentation