LeghornGroup srl established 1978 is a manufacturer and supplier of security seals and security products for protecting assets.
Specializing in applications for shipping and logistics.
Thanks to a wealth of experience and it's in house design and production capabilities, LeghornGroup can provide a decisive and comprehensive response to every security related issue.
It's varied range of products, systems and bespoke solutions has allowed LeghornGroup to establish itself as one of the European leaders of this sector.
With sales offices in Europe, USA Latin American and the Middle East with production plants for plastic molding and metal parts, LeghornGroup has complete control over its range of products and an extensive worldwide client support network.
Furthermore, the company's computer and electronics division within the group have been working for over ten years to enhance LeghornGroup's security products with the most innovative technical features. Their aim: to protect our assets, data and information and make a better future for all of us.

LeghornGroup is committed to protecting goods and assets from tampering or pilferage, by using the most suitable solution (be it mechanical, electronic or a combination) providing not only maximum security but guaranteeing economic efficiency.
To achieve this goal LeghornGroup delivers:

Protection. LeghornGroup can protect your goods and assets with security seals and various products for tamper protection. The company can create bespoke, technical solutions to meet client's requirements.

Control. LeghornGroup ensures goods and people can be monitored using security products and integrated complete hardware and software solutions that allow the operator to monitor and intervene in real time, even remotely.

Identification. LeghornGroup's understanding of authentication along with their innovative technical products and solutions allow users to uniquely and securely identify, goods, vehicles, containers, animals and people.

Tracking. LeghornGroup's real time GPS tracking devices allow users to monitor location, status and movements of vehicles and people.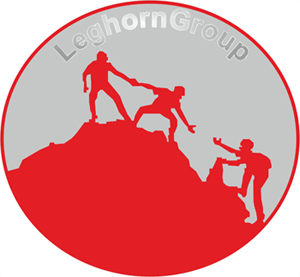 LeghornGroup also manufactures:
Solutions for product authenticity;
Automatic identification systems using RFID to aid traceability of objects, animals and people, offering new and efficient operations to speed up the supply chain;
LeghornGroup aim is to be strongly customer focused, and provide a specific solution that completely meets their needs, which may differ from one client to the next. By working closely alongside clients, they are able to experience firsthand their problem and resolve it together.
On a daily basis the company not only works to broaden their understanding of some of the many issues related to illegal and criminal activities, but also the means to counteract them. LeghornGroup s.r.l. keeps a detailed data base on their various products in order to assist the police force with their fight against crime.
Furthermore, LeghornGroup provides an active online service to anybody who might need advice or is looking for a specific product within this sector.