Description
Alfeo seal is designed to seal strapping on packages or cartons. The strapping can be punched with a special hole punch in order to apply the seal. The four edges of the seal fold over on themselves aligning the relevant holes, the main part of the seal then secures it all in place. The seal is numbered sequentially.
TECHNICAL DRAWING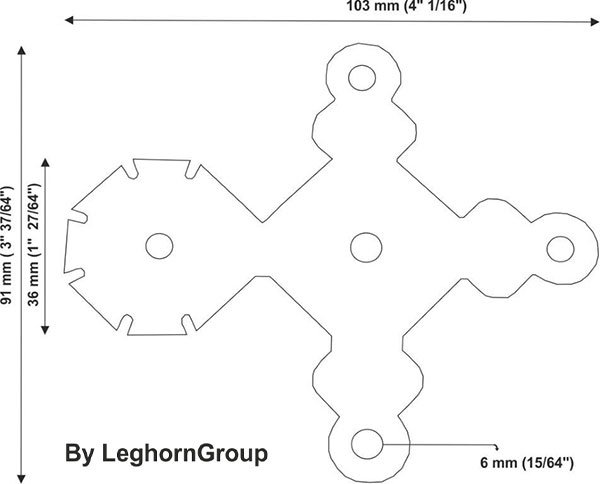 SIZE
Length: 103 mm (5″ 1/8″)
Width: 91 mm (3″ 37/64″)
COLORS
Aluminium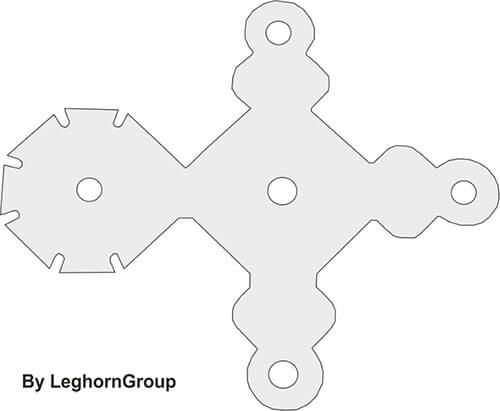 PACKAGING
1.000 pieces per carton
Carton size: 34x30x9 cm (13″ 25/64″ x 11″ 13/16″ x 3″ 35/64″)
Carton weight: 4 kgs (8lb)
How to use
A) Drill the two clamps that tighten the cardboard with the appropriate tool in the center.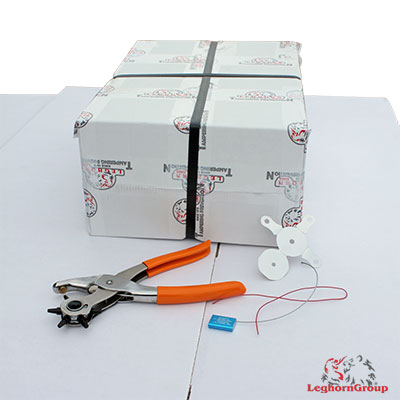 B) Insert the Aelloseal metal seal at the intersection of the clamps that secure the cardboard.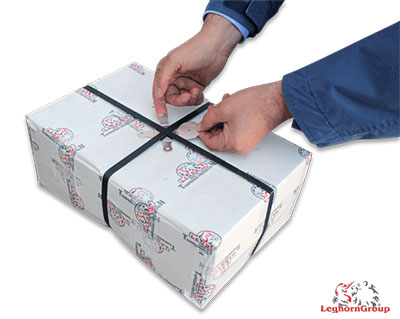 C) Fold the seal on itself so that the holes are aligned on one another.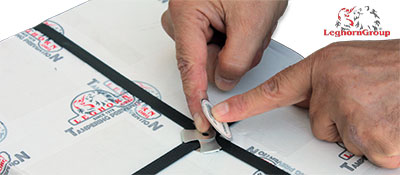 D) Insert the cable of the numbered seal and tighten firmly.