Pre-cut lengths galvanized sealing wires
Wires available in different pre-cut lengths
REQUEST FOR QUOTATION
Description
LeghornGroup can offer a complete range of pre-cut lengths galvanized sealing wires, suitable for the most various needs and applications.
This product is usually used in conjunction with wire seals.
The wire has a special spirally wound construction for non-slip sealing, when used together with any type of security seal.
Pre-cut lengths galvanized sealing wire available in stock are shipped within 24 hours from receipt of order.
For galvanized steel sealing wire in custom pre-cut pieces or in different material, shipment is done in 3-5 days from date of order receipt.
SAMPLES OF PRE-CUT LENGTH GALVANIZED STEEL SEALING WIRE



Examples of use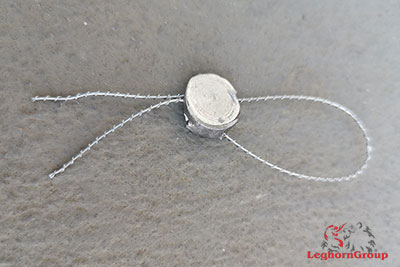 General presentation
View presentation