Description
Plastic rivets.
TECHNICAL DRAWING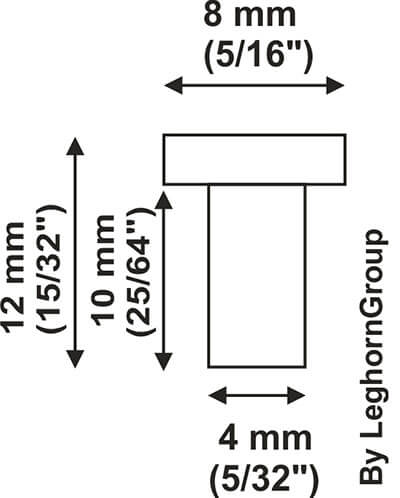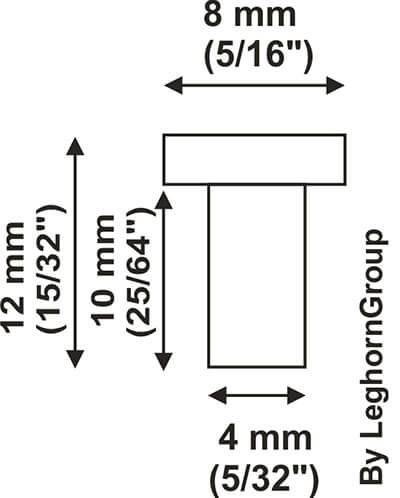 SIZE
Diameter of the head: 8 mm (5/16")
Total length: 12 mm (15/32")
Diameter leg: 4 mm (5/32")
Length leg: 10 mm (25/64")
OTHER DIMENSIONS AVAILABLE ON REQUEST
MATERIAL
In accord con : Restriction of Hazardous Substances (RoHS) listed in the European Directive 2002/EC.
COLOURS


NOTE
We are able to produce any kind or rivet on request, according to the requirete.
PACKAGING
10.000 per carton
carton size: 21x15x15 cm (8" 17/64" x 5" 29/32" x 5" 29/32")
carton weigth: 2,5 kg (5 lb)