Wire seal for counters Connectionlock
Connectionlock is a simple and effective system to protect the pipe-fittings of meters
REQUEST FOR QUOTATION
Description
Connectionlock is a simple and effective system to protect the pipe- fittings of meters. The transparent plastic allows visual control of integrity of the fitting itself.
Connectionlock works like  a seal because it consists in two parts fitting  permanently one into the other. There is no way to remove Connectionlock without breaking it. Once positioned on the pipe-fitting, it is possible to ensure it with a consequentially numbered wire seal. (TWISTSEAL).
By this way maximum security is achieved.
TECHNICAL DRAWING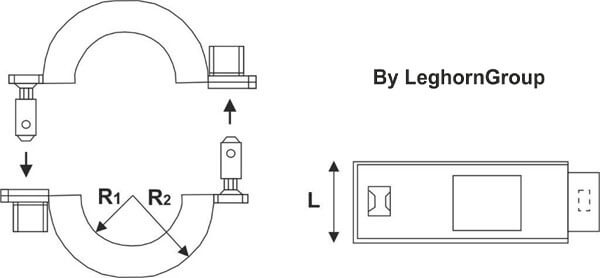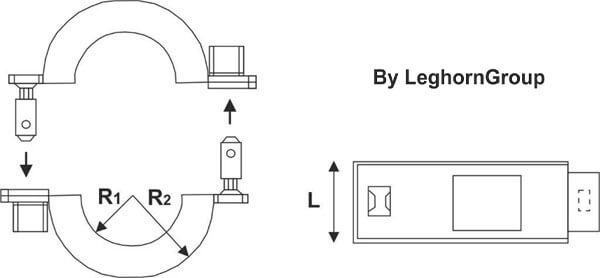 SIZE
ART 311 : L: 26mm (1" 1/32")    R1: 16mm (5/8")  R2: 22mm (55/64")
Fit to DN20 (3/4") meters
–
ART 312 : L: 30mm (1" 3/16")   R1: 16mm (5/8″)   R2: 24,5mm (31/32")
Fit to DN20 (3/4") bold fittings
–
ART 313 : L: 28mm (1" 7/64")   R1: 19mm (3/4")   R2: 27mm (1" 1/16")
Fit to DN25 (1") meters
–
ART 314 : L: 38mm (1" 1/2")   R1: 29mm (1" 9/64")   R2: 39mm (1" 17/32")
Fit to DN40 (1" 1/2") meters


MATERIAL
Polycarbonate (PC)
COLOURS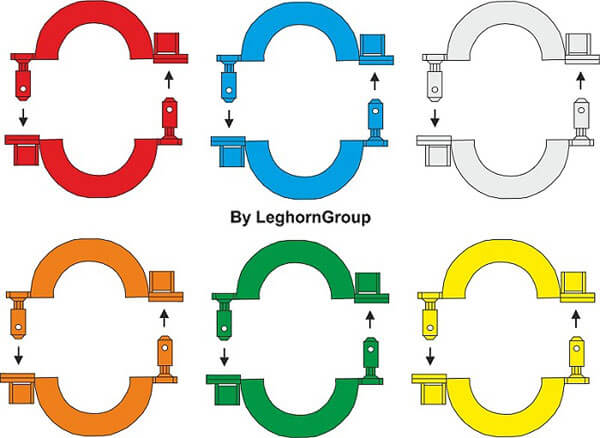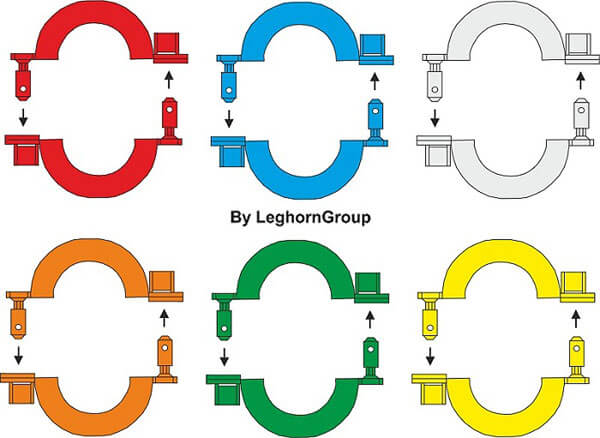 MARKING OPTIONS
– INK JET PRINT
– Sequenced numbering up to 6 digits.(NOT NECESSARY)
– Customised up to 20 characters on one line
– Logos available upon request
– For special orders, logo printing in relief
PACKAGING
Art: 311
Carton with 500 seals
Carton dimensions: 40x60x35 cm (15" 3/4" x 23" 5/8" x 13" 25/32")
Carton weight: 13 kgs (28 lb)
Art: 312
Carton with 500 seals
Carton dimensions: 40x60x38 cm (15" 3/4" x 23" 5/8" x 14" 61/64")
Carton weight: 13 kgs (28 lb)
Art: 313
Carton with 500 seals
Carton dimensions: 40x60x35 cm (15" 3/4" x 23" 5/8" x 13" 25/32")
Carton weight: 14 kgs (30 lb)
Art: 314
Carton with 250 seals
Carton dimensions: 40x60x35 cm (15" 3/4" x 23" 5/8" x 13" 25/32")
Carton weight: 9 kgs (19 lb)