Description
Febo seal is a flat metal seal, specifically designed to seal drums. Once the seal is correctly locked it won't be possible to open the drum unless the seal is breached, thus providing evidence of tampering. Febo seal metal seal is suitable for other applications such as truck, trailer doors and container since it is an extremely sturdy seal, resistant to any shock even the most violent.
It is always advisable to use security seals for drums or barrels, in particular during the transport of dangerous substances that must be carried out in compliance with ADR/RID/IMDG regulations.
As for plastic containers, polyethylene allows to obtain good containers for the transport of dangerous substances.
However, using a fixed length metal seals for drums helps to avoid further risks when handling the drum or the barrel.
We must pay close attention to polyethylene containers stacked and subjected to high temperatures: Any crushing and consequent falls of stacked barrels is a risk that should be taken into account.
Pay attention to the direct sunlight that attacks the molecular structure of polyethylene making it fragile. It is therefore suggested to use blue or dark colour drums or barrels. The stem/drum of this colour will be protected from ultra violet rays.
LeghornGroup manufactures security seals for drums and barrels in order to guarantee the highest level of security and any attempts at tampering.
LeghornGroup staff is always at your disposal for further information concerning seals for drums and barrels.
TECHNICAL DRAWING

SIZE
Width: 7 mm (0″ 9/32")
Length: 100 mm (3" 15/16")
MATERIAL
Steel
COLORS & CUSTOMIZATIONS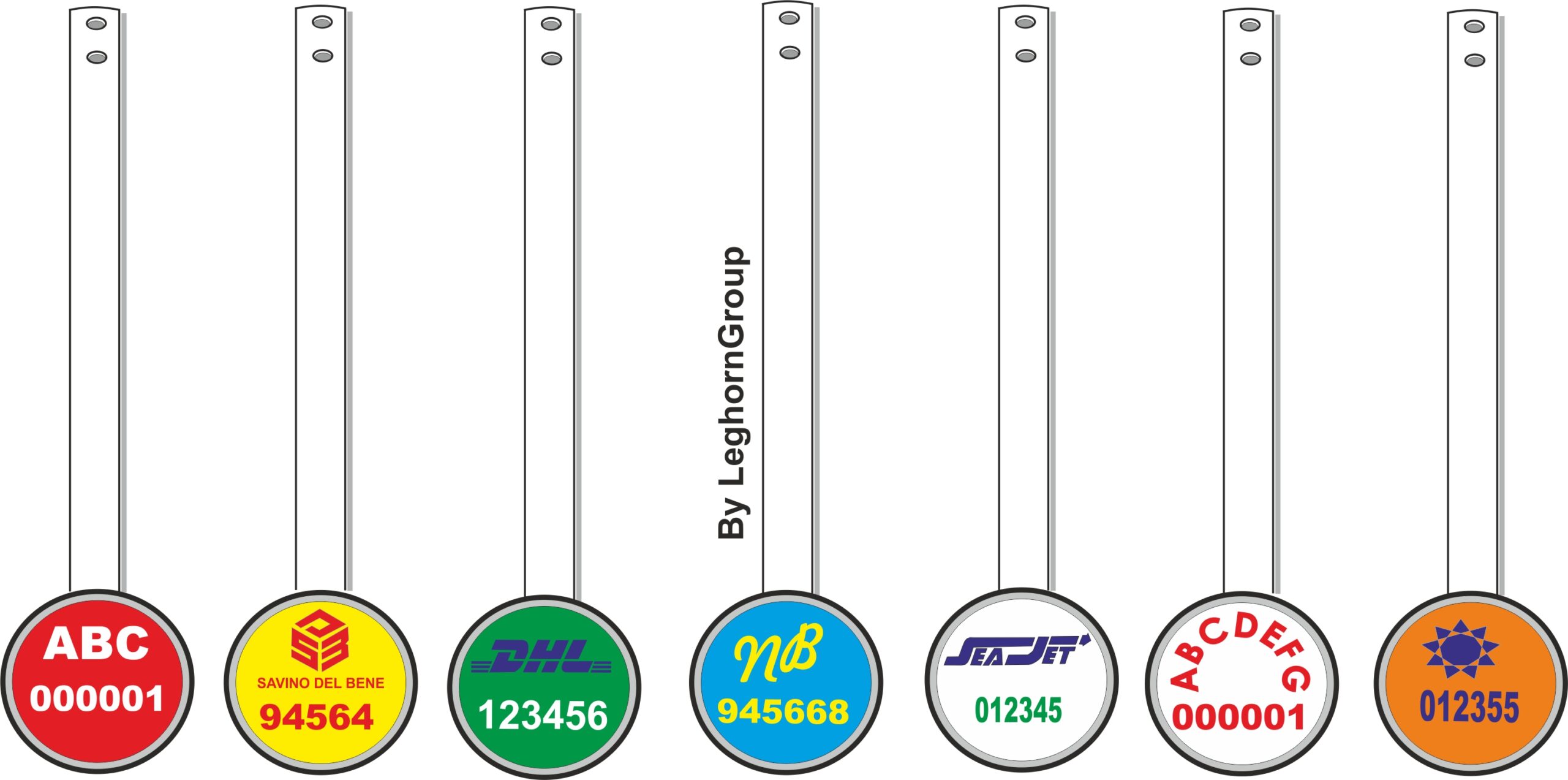 MARKING
– Hot print
– Sequentially numbering (max 6 digits)
– Customisation up to 20 digits on a line
– For special orders embossed logo printing
PACKAGING
Cartons of 1000 seals
Carton dimensions: 12 x 20 x 15 cm (4" 23/32" x 7" 7/8" x 0″ 19/32")
Carton weight: 4 kg (8 lb)