VOID Labels for pharmaceuticals cartons
VOID labels specifically designed for pharmaceutical cartons are made of transparent pigments
REQUEST FOR QUOTATION
Description
LeghornGroup VOID labels specifically designed for pharmaceutical cartons are made of transparent pigments in order to read any writing already printed on the carton.


EUROPEAN DIRECTIVE
European Union
In 2011, the European Union issued a Specification concerning the Falsified Medicines (DIRECTIVE 2011/62/EU) which indicated the key points for check the counterfeiting of medicines and that can be summarised with those three key issues:
1. Authenticity
2. Identification
3. Tampering
The European Directive on Falsified Medicines (FMD) makes the serialization and tamper evident processes mandatory for every drug that will enter the European single market from February 2019. For this reason, even some non-EU member countries such as Switzerland, Norway and Iceland have decided to adapt to the FMD.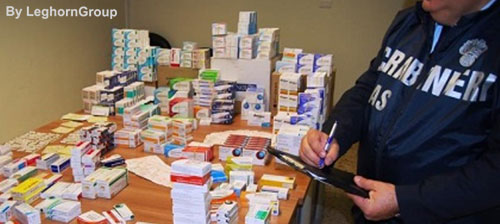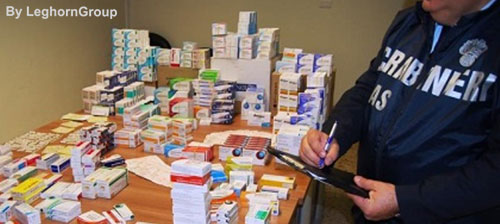 In general, every pharmaceutical manufacturer will be required to comply with the regulations of the markets in which he wants to sell his products. For this reason, pharmaceutical companies that export their products abroad are subject to these regulations to check the authenticity and integrity of the medicine.
The integrity of the tamper prevention system ensures that the packaging has not been opened or altered after its release from the production facilities, thus ensuring the integrity of the contained drug.
VOID LABELS FOR PHARMACEUTICAL CARTONS
LeghornGroup VOID labels are designed to provide greater security to patients and help pharmaceutical industries protect their products. At the same time, they meet the European regulations set for pharmaceutical cartons security.
VOID labels are an efficient solution that provides evidence of tampering by leaving a written message on the surface which they have been applied to.
Specially-made labels ensure that the label cannot be removed without damaging the pharmaceutical carton.
Using VOID labels on pharmaceutical cartons represents a significant contribution to the packaging method already in use by pharmaceutical industries. In fact, VOID labels will ensure authenticity and security for patients but also for the industries and will improve security of the supply chain of medicines, from manufacturers to pharmacies and hospitals up to patients.
LeghornGroup supplies VOID labels for pharmaceutical cartons in rolls to meet different clients' needs.
VOID LABELS FOR PHARMACEUTICAL CARTONS
Product code
Type
Material
Colours
Description
Size
MOQ
7709.1
VOID LABEL
PET 50 mic
ONE COLOUR
VOID PHARMA LABEL
20×30 mm or
20×20 mm
500.000 labels