Description
No residue void tamper evident labels are designed with a particular adhesive that doesn't leave a residue on the surface when removed. In fact, it appears a visible void message "VOID OPEN" upon peeling of label, but it won't leave any markings on the applied surface.
Once no residue void labels are used, they cannot be applied once again.
A great security may be provided with the double numbering: the second numbering printed on the tab control of the label can be applied on the check register.


No residue void labels are the best solution for access control of the aircrafts doors, once they are parked or in storage. Moreover, these labels may also be used for cupboard trolleys, inspections panels, hatchways, duty-free packages, boxes, luggage and life jackets.
No residue void labels are specifically designed for not leaving any sticky residue on the surface to which they are applied to. However, once someone tries to remove them, the labels will reveal a message "VOID" that means they have been tampered with and cannot be applied once again. This avoids further checks, saving both time and money.
No residue Void security labels have a progressive numbering and can be supplied in different colours and sizes.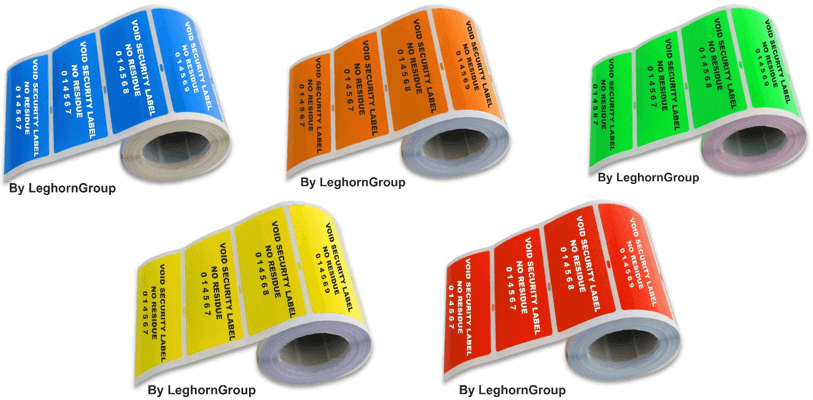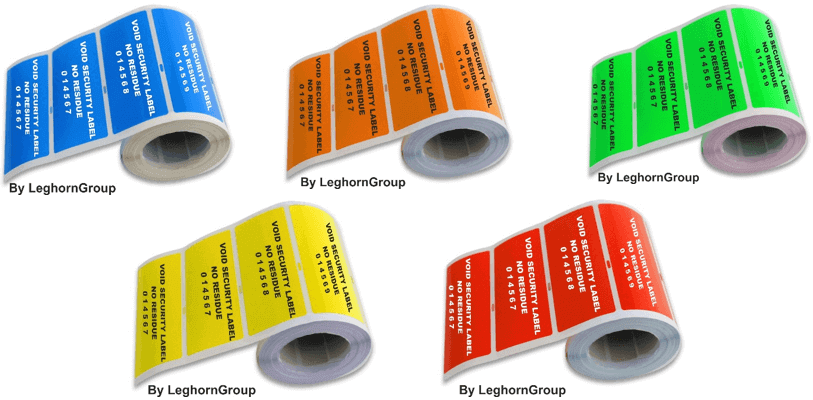 KEY FEATURES
– Clear evidence of tampering
– No residue
– High security
– Progressive numbering
– Easy to use
AVAILABLE STANDARD SIZE
20×11 mm (25/32″×7/16″)
30×20 mm (1″ 3/16″×25/32″)
40×20 mm (1″ 37/64″×25/32″)
50×20 mm (1″ 31/32″×25/32″)
60×30 mm (2″ 23/64″×1″ 3/16″)
80×30 mm (3″ 5/32″×1″ 3/16″)
80×40 mm (3″ 5/32″×1″37/64″)
100×40 mm (3″ 15/16″×1″ 37/64″)
120×50 mm (4″ 23/32″×1″ 31/32″)
150×75 mm (5″ 29/32″×2″ 61/64″)
200×80 mm (7″ 7/8″×3″ 5/32″)
EXAMPLES OF REALIZATIONS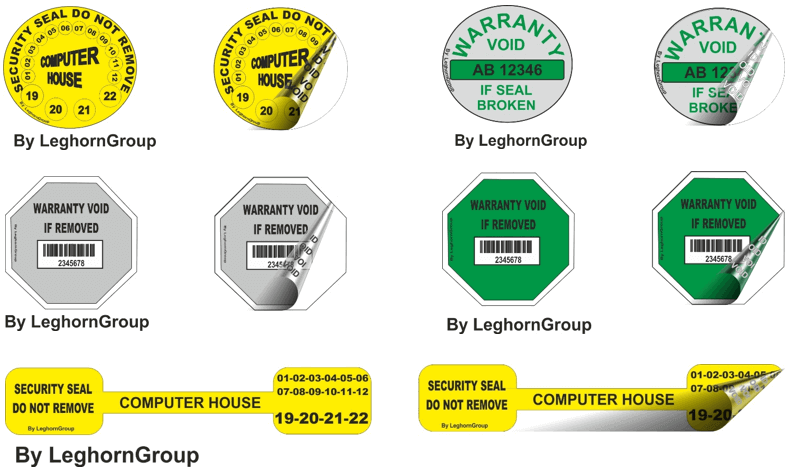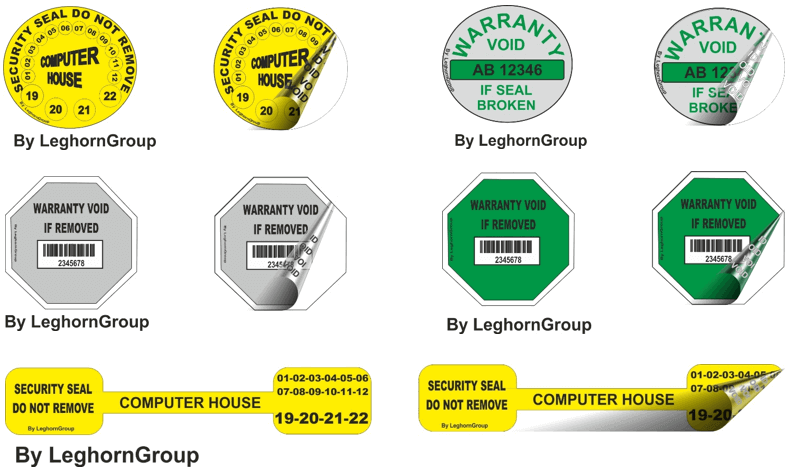 Tamper Evident Void labels is an effective solution for banks, airline companies and notaries.
The label has a progressive numbering and its is also possible to note the date o fuse with the name of the person that has applied it to the surface on a particular area. No residue void security labels are also suitable to secure air freight in order to obtain the Single Direction on Cargo (SDoC) issued by the Department of Transport, which has been in force since September 1st 2009. It goes without saying that these labels are also suitable to seal the trailers cargo as per the DSoC requirement.


For further information, our technicians are always at your disposal
LeghornGroup also manufactures RFID no residue void tamper evidence labels.
How to use
A) Apply the VOID label without residue on the surface to be protected.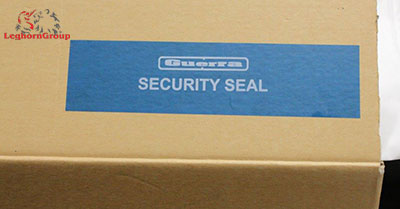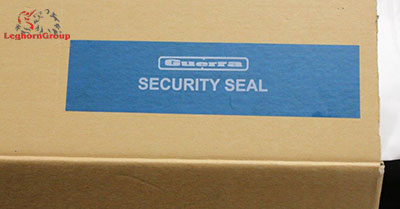 B) If you decide to remove, our residue-free VOID label leaves no sticky or unpleasant residue.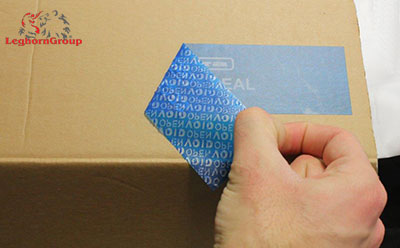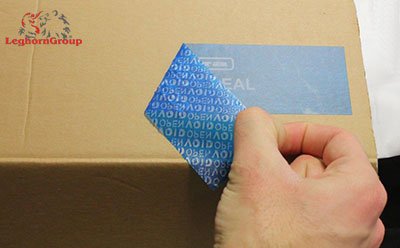 C) Once the VOID label with no residue is removed it automatically displays an OPEN message that cannot be hidden in any way, thus indicating UNAUTHORIZED access.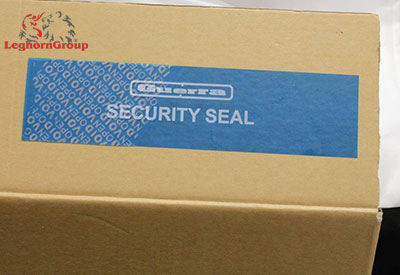 Video