Traceability of hams with RFID technology
Traceability of hams with RFID technology
REQUEST FOR QUOTATION
Description
The supply chain system adopted by PDO (Protected Designations of Origin) San Daniele ham ensures complete traceability of the product in the best possible way, starting from the Italian pig that is tattooed up to slaughter and the final production of the ham.


This control system is nothing short of exceptional, but it cannot stop the counterfeits that develop in many parts of the world. Duplication of trademarks or tattoos can be done anywhere at a ridiculous cost. However, the damage they produce towards the Consortium is tens of millions of euros. In this regard, LeghornGroup electronic engineers with specialization in identification and traceability using the RFID technology have simplified the problem by reducing it to a minimum, namely: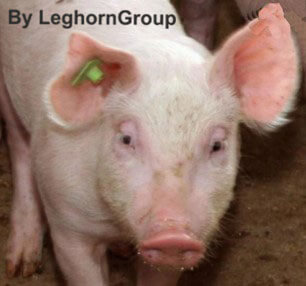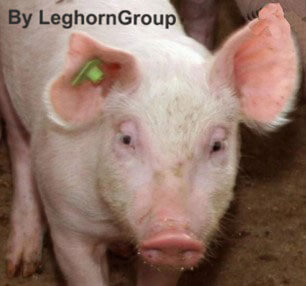 a) Identification of the live animal through an ear tag.
– This tag is unique and not reproducible.
– It guarantees that said animal is the one that is declared.
These are RFID TAGs already existing on the market.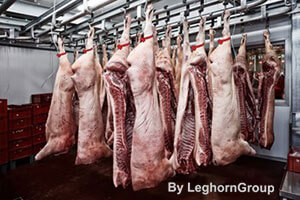 b) Identification of the dead animal by using the same tag as presented in point "a".
As for the slaughtered meat, if necessary, they can be identified with various RFID tags existing on the market, or use a progressively numbered RFID seal, made by LeghornGroup.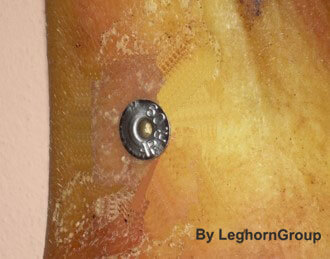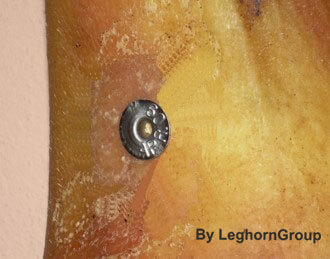 c) In the production of the actual ham, that is when the stainless steel "eyelet" seal is fired into the rind, at that moment it can be coupled with a tag made by LeghornGroup.- This tag, in addition to making the ham unique and identifying it anywhere in the world, even with a simple smart phone, offers the possibility of making a swift inventory/check, replacing the visual examination of the product.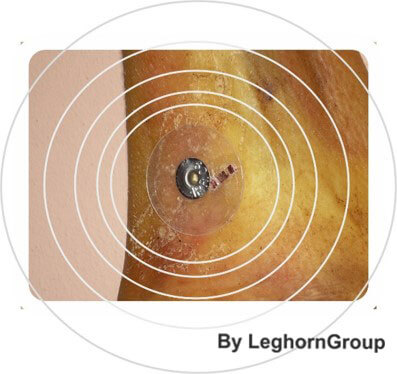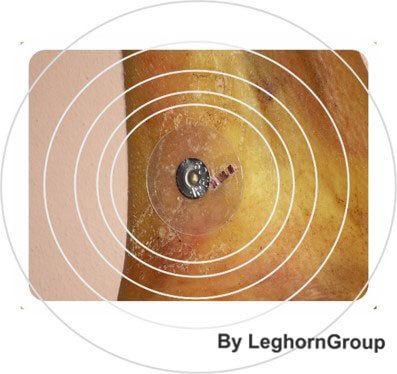 It also gives the possibility to every buyer, both for large-scale distribution and for the retailer, to immediately have a production and control guarantee through the univocal tag.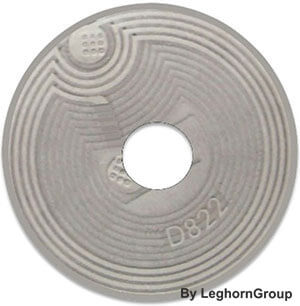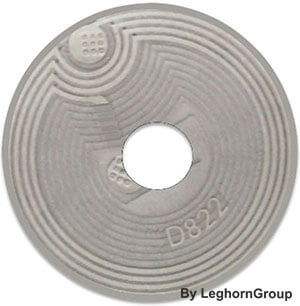 DISC TAG IN PVC HF / NFC or UHF
PVC laminated disc, white or transparent.
Available diameters:
HF: 13 (33/64″)/14 (35/64″)/15 (19/32″)/17 (43/64″)/18 (45/64″)/20 (25/32″)/22 (55/64″)/25 (63/64″)/30 (1″ 3/16″)/35 (1″ 3/8″)/40 (1″ 37/64″)/50 (1 " 31/32″) mm
UHF: 50 mm (1″ 31/32″)
IP66 Resistance to water and dust in indoor environments
HF 13.56 MHz (NXP MF S50 / 70 / U10 / Desfire, ICODE SLI, NTAG213)
UHF 860-960 MHz EPC Global Class1 Gen2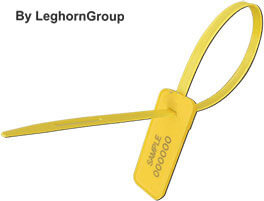 PLASTIC PULL-TIGHT HF / NFC or UHF SEAL
HF / NFC Operating frequency: 13.56MHz – Protocol: ISO14443A
RFID inlay type: HF Smart Label
RFID Chip: Ntag203, Ntag213
HF / NFC reading distance: approx 3 cm (1″ 3/16″)
UHF Operating frequency: 860-960 MHz – Protocol: ISO18000-6
RFID inlay type: UHF Smart Label
RFID Chip: Impinj Monza 5 / Alien H3
UHF reading distance: approx 10 cm (3″ 15/16″)