Adjustable length plastic seal HERAKLIS 5×298 mm
Adjustable length plastic seal. Tear-off tag possibility. Label size 72 x 80 mm
REQUEST FOR QUOTATION
Description
Adjustable length plastic seal made of completely recyclable plastic material.
Thanks to the size of its label, several information can be written on it.
It is manufactured with or without tear-off tag.
It is particularly suitable for sealing mailbags and the possible tear-off tag avoids the use of scissors for a quick and easy removal.
TECHNICAL DRAWING

SIZE
Diameter: 5 mm (13/64")
Length: 298 mm (11" 47/64")
Label size: 72 x 80 mm (2" 53/64" x 3" 5/32")
MATERIAL
Copolymer propylene
COLOURS & CUSTOMIZATIONS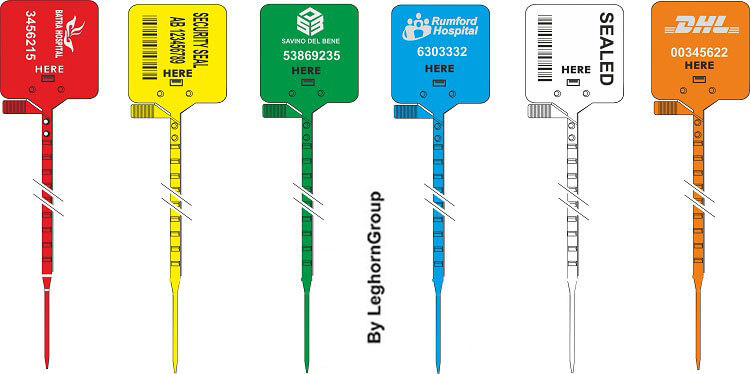 MARKING
– Thermal transfer
– Sequentially numbering (max 15 digits)
– Barcode possibility
– Customisation up to 20 digits on a line
– Logo printing upon customer's request
– For special orders embossed logo printing
PACKAGING
Cartons of 500 seals – in strips of 5 pieces
Carton dimensions: 56 x 39 x 21 cm (22" 3/64" x 15" 23/64" x 8" 17/64  ")
Carton weight: 4,7 kg (10 lb)
How to use
A) Insert the tail of the seal into the split.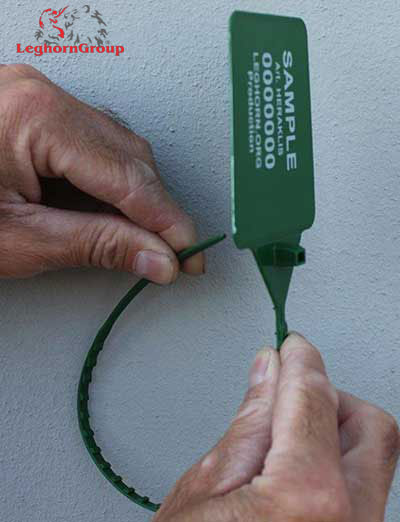 B) Pull the tail to seal it properly.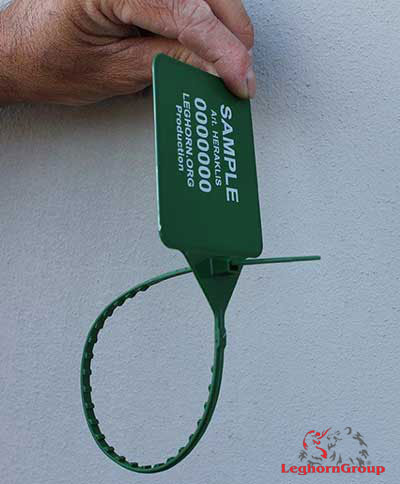 C) Use scissors or shears to remove the seal.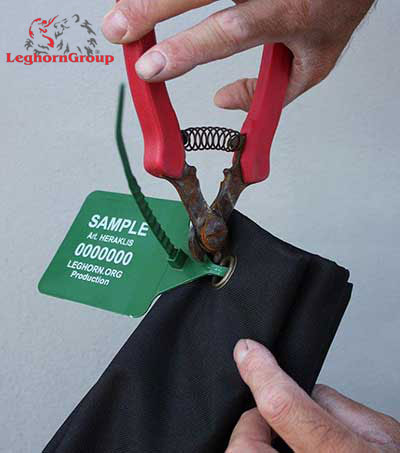 Video