Description
BLOCK BAR metal barrier seal.
It acts by clamping the central bars of the container.
BLOCK BAR standard version is the most cheapest barrier seal available on the market. Progressive numbering is just engraved on the closure pin.
TECHNICAL DRAWING


SIZE
Width: 35 mm (1″ 3/8″)
Length: 480 mm (18″ 57/64″)
MATERIAL
Galvanized steel
COLORS & CUSTOMIZATIONS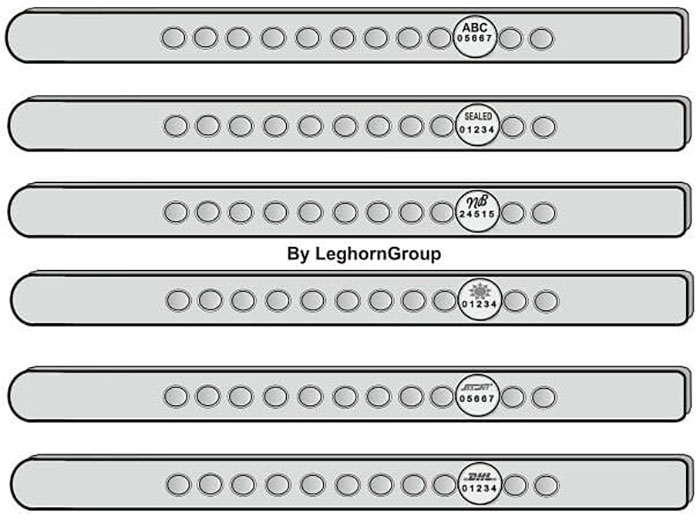 SEQUENTIAL NUMBERING AND CUSTOMISATION
– METALLIC ENGRAVED
– Sequenced numbering up to 6 digits
– Customization up to 10 characters on one line
PACKING
25 pcs per carton
Carton size: 50×20×15 cm (19″ 11/16"×7″ 7/8"×5″ 29/32")
Carton weight: 13,5 kg (29 lb)
How to use
A) BLOCK BAR is a full metal seal bar composed of three parts.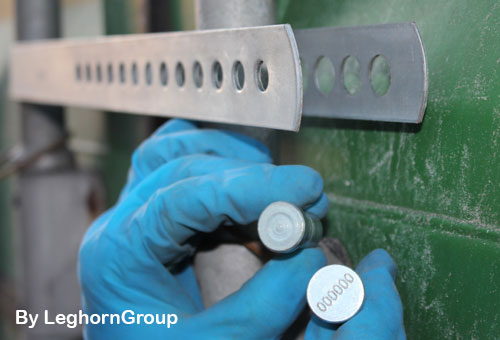 B) After placing the BLOCK BAR between the central bars of the container, the two separate parts of the locking system need to be inserted into two facing seal holes, in a symmetrical manner. By pressing with your fingers you get the permanent locking of the seal pins.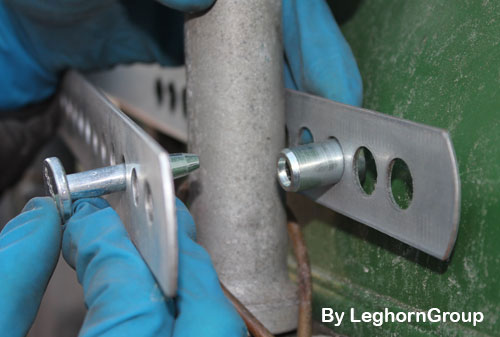 C) From now on the BLOCK BAR is closed and the the container is sealed.

D) To remove the BLOCK BAR from the container bars, you have to use strong shears.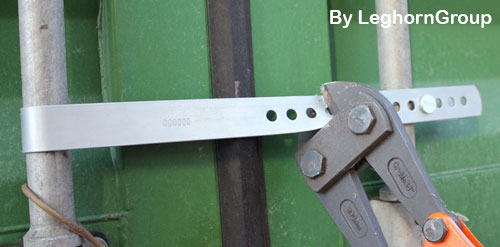 E) It is advisable to break the seal in the center, to be able to remove it more easily.


Video