Description
The Balloonseal white has been designed to be created with barcode . The body of the seal is completely painted white to offer maximum readability for the barcode.
The seal head is made of tinned steel and is not painted. The double steel spring that is inside the head of the seal wraps around the hole that is in the tail of the seal.
This closure system makes the balloonseal among the safest band seals in the world.
TECHNICAL DRAWING


MEASUREMENTS
Width: 9.5mm
Length: 215mm
MATERIALS
Steel, tin-plated, white painted
COLORS & CUSTOMIZATIONS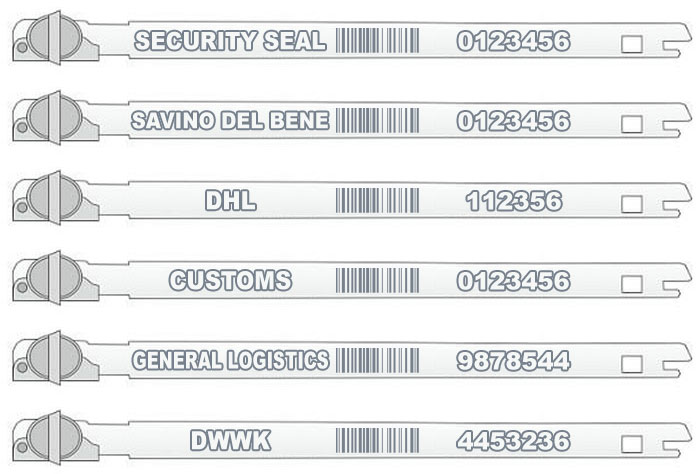 NUMBERING AND CUSTOMIZATION
– Laser printing
– Consequential numbering up to 7 digits plus barcode
– Customization of up to 16 characters on one line
– The customer's logo can be created on request
PACKAGING
Cardboard with 1000 seals divided into envelopes of 100 consecutively numbered seals
Cardboard dimensions: 39.5×29×20 cm
Cardboard weight: 8.5 kg
Certificates
Dayton T.Brown
General presentation
View presentation