Pull-tight seal UHF/HF/NFC RFID ADJUST SEAL
Adjustable plastic seal for fast and safe application with RFID technology. Available in UHF, HF and NFC operative frequency bands
REQUEST FOR QUOTATION
Description
Adjustable plastic seal for fast and safe application.
This seal integrates an RFID inlay operating in the NFC HF band, Near Field Communication, with an electronic chip with a unique ID code.
The presence of the chip ensures the possibility of carrying out fast and reliable operations to identify the object to which the seal is applied (contactless and in the absence of line of sight).
Additional information can also be stored into the chip user memory, which can be accessed by simply placing any NFC smartphone or tablet in proximity of the seal.
TECHNICAL DRAWING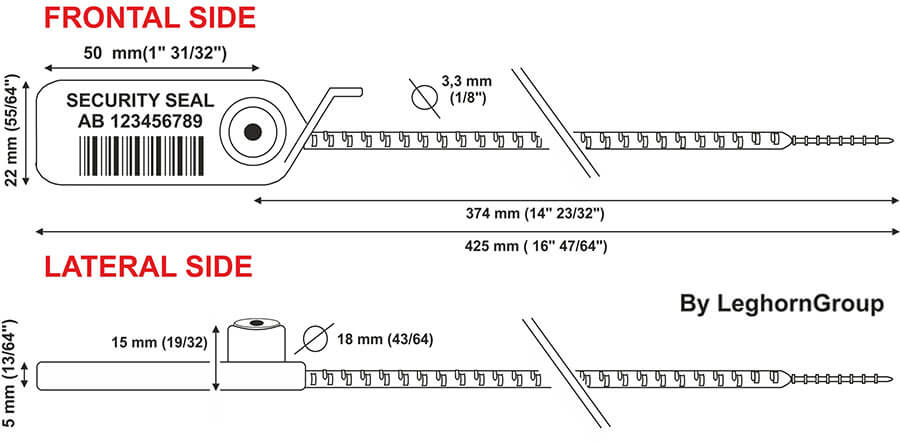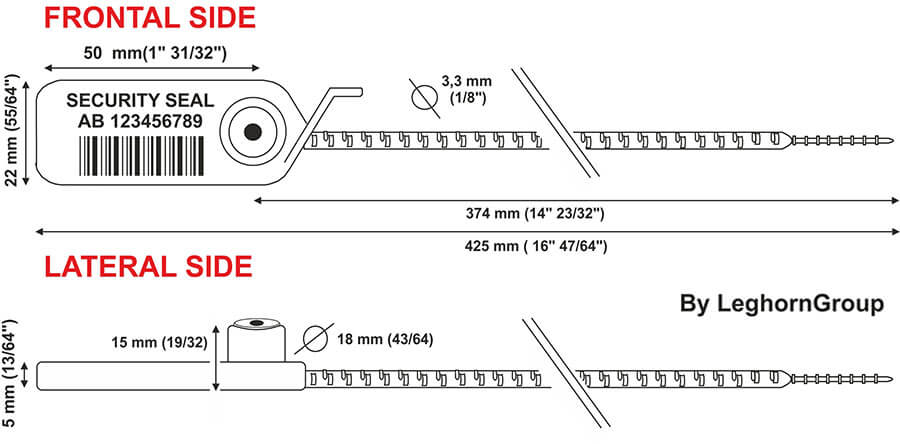 COLOURS & CUSTOMIZATIONS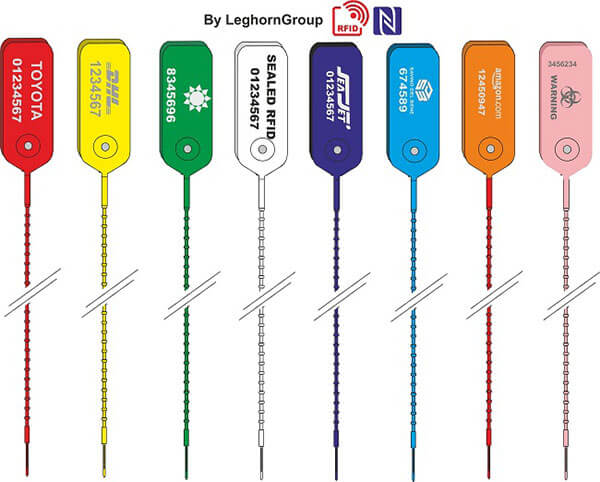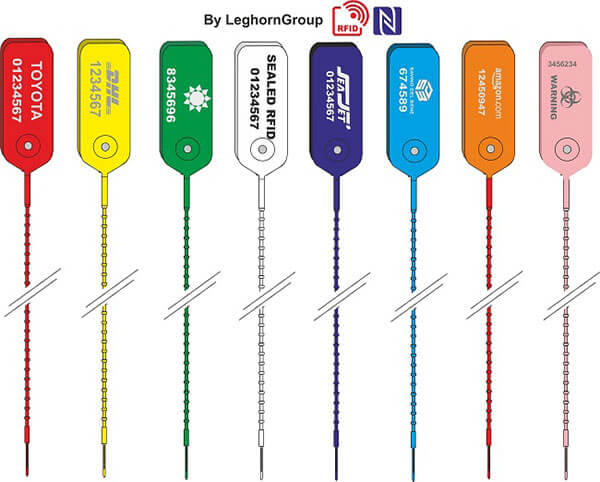 TECHNICAL SPECIFICATIONS
RFID inlay type: HF Smart Label
Chip model: Ntag203, Ntag213
Operative frequency: 13.56 MHz – Protocol: ISO 14443A
Reading Range HF/NFC: approx 5 cm (1" 31/32")
Operative Temperature: -20℃ ~ 55℃
Warranty: 1 year
Plastic tag size: 30 mm * 15 mm,
Seal tail: Dia. 3.3 mm, Length 265/374 mm (Dia. 1" 19/64", Length 10" 7/16" / 14" 23/32")
Material: Polypropylene
Printing (option): Laser mark
Barcode (option): Barcode printing
UID printing (option): Laser mark
You may also like…
UHF RFID Secure cable seal keyholder

Sturdy cable-style locking keyholder featuring high security thanks to the use of RFID technology. It has built-in tamper evidence functionality to show possible manipulation of keys. Ideal complement to Key Management Systems

Security UHF RFID Cable seal

Metal Cable Security Seal working with passive UHF RFID, radiofrequency automatic identification. Available with identification only or also with tamper evidence built-in capability