UHF/HF/NFC RFID meter seal TWIST SEAL
Wire seal available in UHF, HF and NFC operative frequency bands. Outer body and rotor made in plastics (PC and POM) having high mechanical resistance
REQUEST FOR QUOTATION
Description
TWIST SEAL is a security seal made of very strong plastic material. The completely transparent outer casing allows to check the correct locking system. It is equipped with RFID UHF inlay, compatible with ISO18000-6 and has a unique code which is impossible to clone (available also in HF/NFC operating frequency) since it is embedded in the seal.
HOW TO USE IT
Insert the cable in one of the two holes on the body of the seal, paying attention to insert the same cable in the corresponding hole in the inner plastic cylinder.
To close it, turn the handle of the seal 360°. Once closed, it is advisable to snap off the handle. It is impossible to tamper the seal once it is secured.
TECHNICAL DRAWING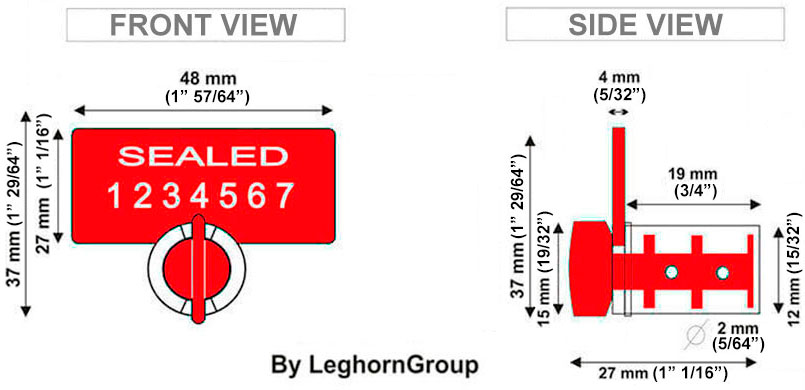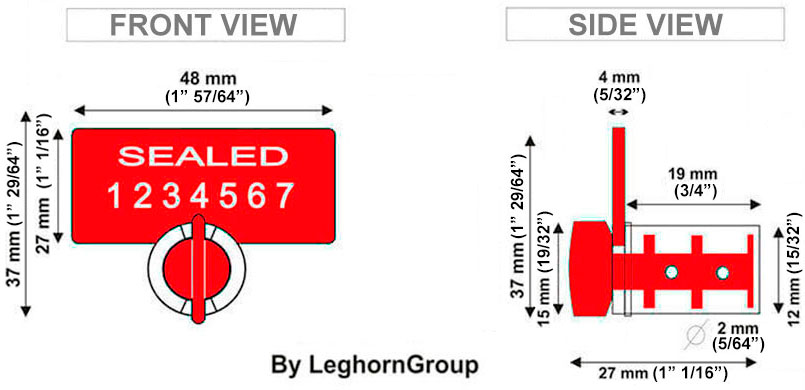 RFID UHF TWIST SEAL
Protocol: EPC Class 1 Gen2 ISO/IEC 18000-6C
Chip: ALIEN 9620
Memory: EEPROM
Operating frequency: 860 – 960 MHz  – UHF Global
Protection: IP65
Operating temperature: -20°C a +80°C
Storage temperature: -20°C a +80°C
Tag size: 15×30 mm
Resistance to critical external agents
Typical reading range: from 5 to 15 cm
(depending on the type of reader used)
Available also in the following  versions: RFID HF ISO 15693, HF ISO 14443A MIFARE, HF NFC NTAG
COLORS & CUSTOMIZATIONS
Red – Yellow – Blue – Green – White – Black – Orange – Light blue – Grey – Brown – Lilac – Silver – Gold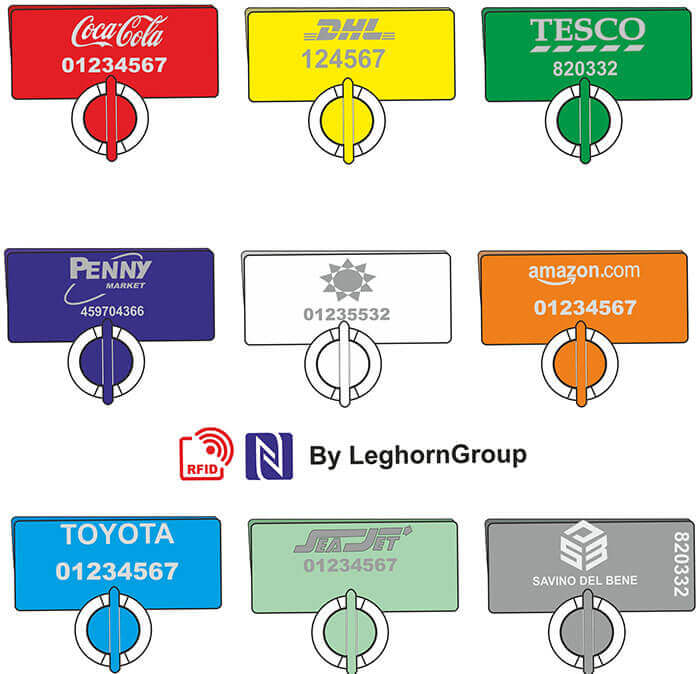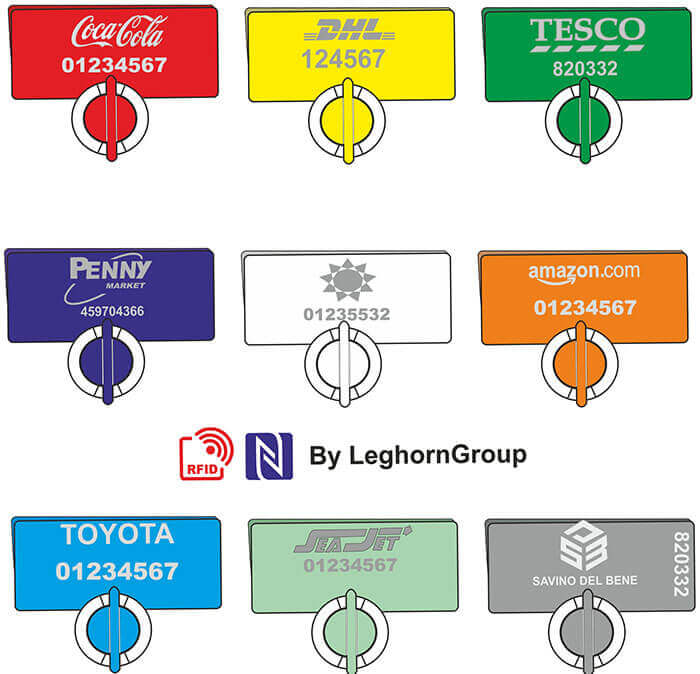 SEQUENTIAL NUMBERING AND CUSTOMISATION
– LASER PRINT
– Sequenced numbering up to 15 digits.
– Customised up to 20 characters on one line
– Logo available upon request
– Same EPC code than the outer laser marking
– Available in different RFID operating frequency
PACKING:
Quantity per carton 500 seals
Carton size: 56×24×46 H cm
Carton weight: 3/4 kg