UHF/HF/NFC RFID Pull-tight seal JUPITER SEAL
Resistant and versatile adjustable indicative plastic seal with RFID technology. Available in UHF, HF and NFC operative frequency bands
REQUEST FOR QUOTATION
Description
Resistant and versatile indicative seal, available in five different tail lengths and three different diameter size, which make this seal suitable for plenty of applications, from transport, to safety, to industry or postal services.
This adjustable plastic seal. for fast and safe application, integrates a locking mechanism with metal locking to increase the level of protection against tampering attempts.
Also, it includes an electronic chip for univocal identification of the object to which the seal is applied (contactless and in the absence of line of sight).
Additional information can also be stored into the chip user memory, which can be accessed by simply placing any NFC smartphone or tablet in proximity of the seal.
TECHNICAL DRAWING



COLOURS & CUSTOMIZATIONS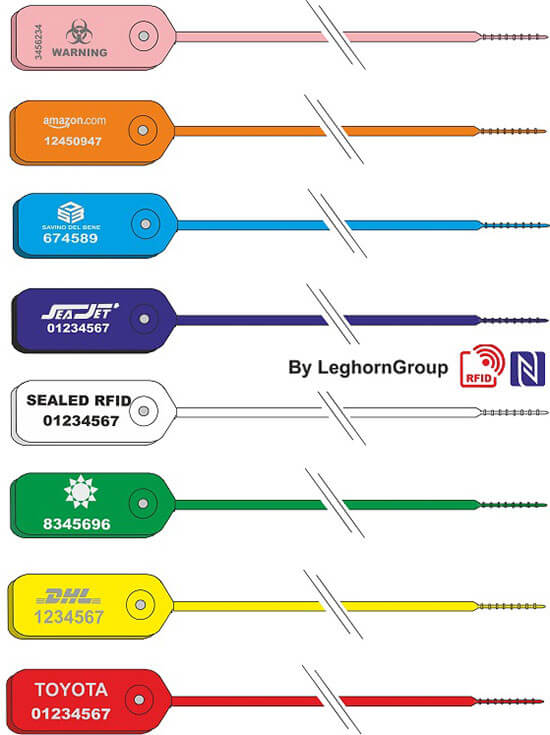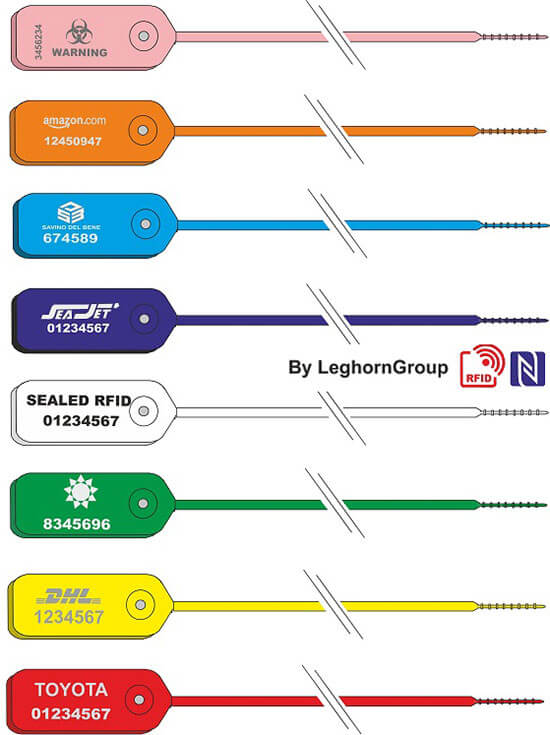 TECHNICAL SPECIFICATIONS
RFID inlay type: HF Smart Label
Chip model: Ntag203, Ntag213
Operative frequency: 13.56MHz – Protocol: ISO 14443A
Reading Range HF/NFC: approx 5 cm
Operative Temperature: -20℃ ~ 55℃
Warranty: 1 year
Plastic tag size: 67 mm * 27 mm
Seal tail: Dia. 1.3/2.0/3.3 mm, Lunghezza 175/265/374 mm
Material: Polypropylene
Printing (option): Laser mark
Barcode (option): Barcode printing
UID printing (option): Laser mark