Adjustable length seals ADJUST SEAL 3.3×315 mm
Adjustable length seals. Label size 22 x 50 mm
REQUEST FOR QUOTATION
Description
Adjustseal is an adjustable plastic seal manufactured by LeghornGroup for over 20 years.
Adjustseal has a diameter of 3.3mm and is available in two length sizes: 315mm and 425mm
It is made of polypropylene, 100% recyclable plastic and it is suitable to be used for different applications.
Adjustseal is available in stock for immediate dispatch with LeghornGroup standard marking – SEALED and progressive numbering. It can be also customised
with the company logo, exclusive progressive numbering, barcode or data matrix.
TECHNICAL DRAWING

SIZE
Diameter: 3.3 mm (1/8")
Length: 315 mm (12" 13/32")
Label size: 22 x 50 mm (55/64" x 1" 21/32")
Available also in the 3.3 x 425 mm version
MATERIAL
Polypropylene
COLOURS & CUSTOMIZATIONS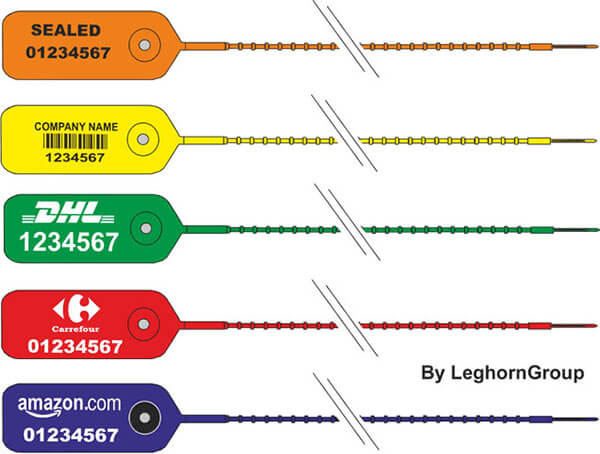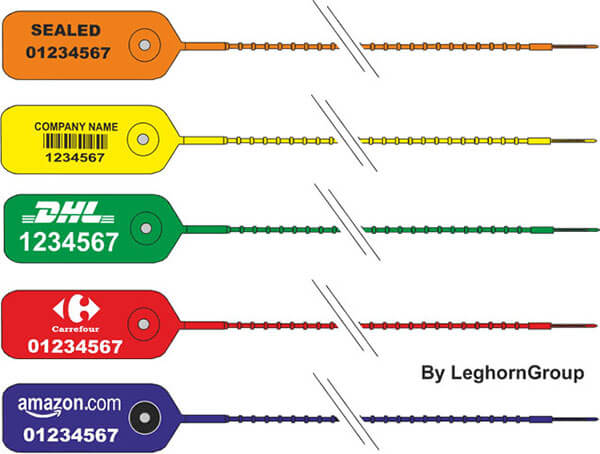 MARKING
– Thermal transfer
– Sequentially numbering (max 15 digits)
– Barcode possibility
– Customisation up to 20 digits on a line
– Logo printing upon customer's request
– For special orders embossed logo printing
PACKAGING
Cartons of 1000 seals – in strips of 10 pieces
Carton dimensions: 56 x 33 x 19 cm (22" 3/64" x 12" 63/64" x 7" 31/64")
Carton weight: 3.5 kg (7 lb)
How to use
A) Insert the tail of the plastic Adjustseal into the holes of the truck doors.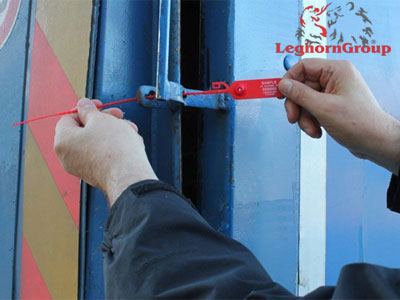 B) Then insert the tail into the split and pull to seal it properly.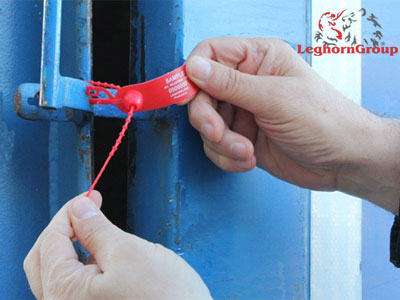 C) Use scissors or shears to remove the seal.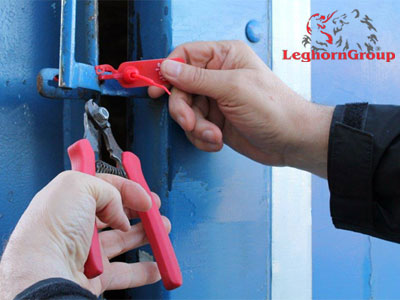 D) Remove the seal from the holes of the truck.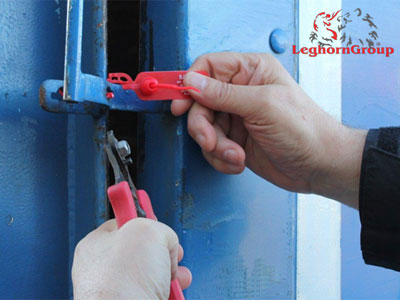 General Presentation
View Presentation