Description
These cable seals can be adjusted by inserting the steel cable in the holes and then pulling on it. In order to prevent against any attempt of tampering, it is advisable to pull the cable down as far as possible. The length of the cable can be made to order.
TECHNICAL DRAWING


SIZE
Diameter: 5 mm (0″ 13/64″)
Length: 250 mm (9″ 27/32″)
Different size available on demand.

MATERIAL
The body: painted aluminium
Cable: steel wire – different diameters
COLORS & CUSTOMIZATIONS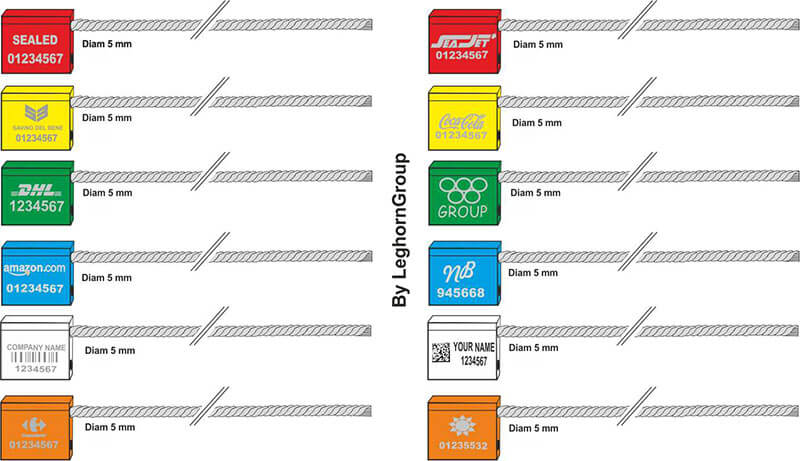 SEQUENTIAL NUMBERING AND CUSTOMISATION
– LASER PRINTING
– Sequenced numbering up to 15 digits
– Also alphanumeric
– Bar-code possibility
– Customised up to 20 characters on one line
– Logos available upon request
PACKING
250 pcs per carton
Carton size: 40x30x18 cm (15″ 3/4″ x 11″ 13/16″ x 7″ 3/32″)
Carton weight: 17 kgs (37lb)
General Presentation
View Presentation