High security container bolt seal NEPTUNE SEAL
High Security Bolt Seal for containers and Customs. Compliant with ISO 17712: 2013
REQUEST FOR QUOTATION
Description
High Security Container Bolt Seal
NEPTUNE SEAL is a bolt seal, compliant with high security international standard ISO 17712:2013 and specifically with the requirement of having the internal metal part exceeding 18 mm. The patent pending innovative mechanical design is characterised by two metal tabs attached to the bolt, which securely slot into the locking channel, thus preventing any breaching by high speed spinning of the female part of the seal. Any tampering attempt will give evidence of irreparable damage onto the bolt lock seal.
NEEDED CERTIFICATES TO BE IN GOOD STANDING WITH THE USE OF HIGH SECURITY SEALS COMPLIANT WITH ISO 17712: 2013
TECHNICAL DRAWING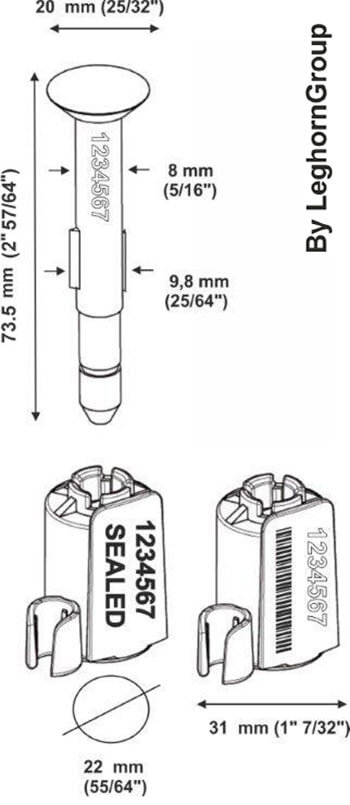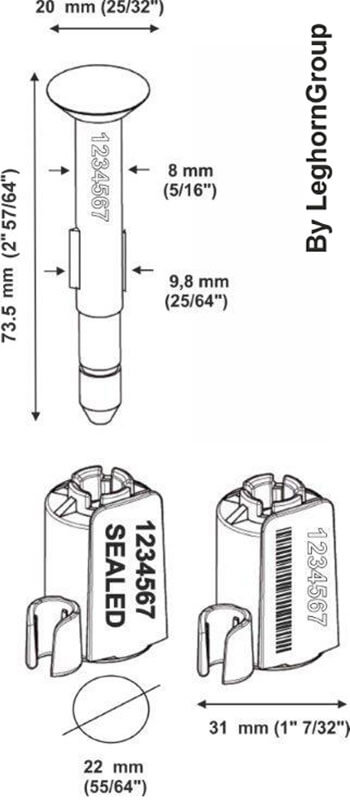 SIZE
Length: 73.5 mm (2″ 57/64″)
Diam (head): 20 mm (25/32″)
Diam (pin): 8 mm (5/16″)
MATERIAL
Metal parts: Carbonitrided steel
Plastic parts: Polystyrene with pigment paint compliant with safety requirement of RoHS – Restriction of Hazardous Substances, European Directive 2002/EC.
COLOURS & CUSTOMIZATIONS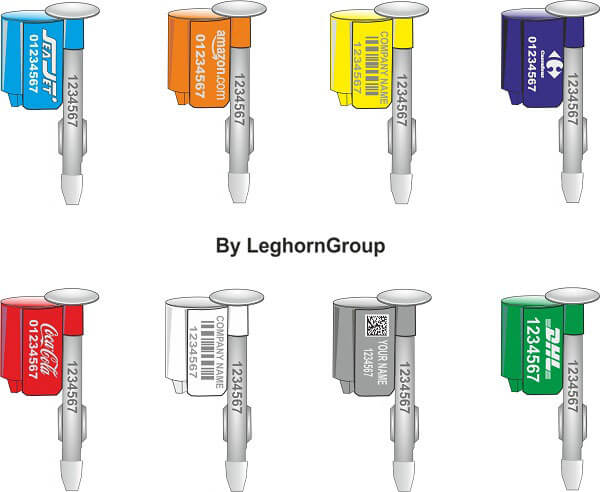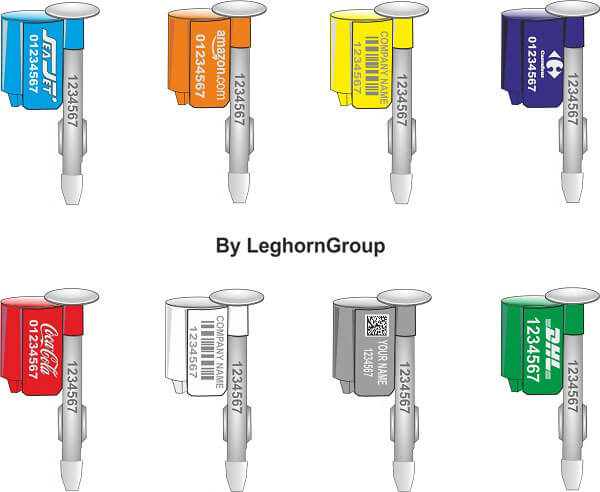 MARKING OPTIONS
– Laser etching
– Sequential numbering up to 15 digits
– Barcode
– Data Matrix
– RFID option
– Customised printing up to 20 alphanumeric characters on one single line
– Client logo printing or embossing on request
PACKAGING
250 pcs per carton
Carton size: 39×19×16 cm (15″ 23/64″×7″ 31/64″×6″ 19/64″)
Carton weight: 13,3 kg (29 lb)
How to use
A) Please check that metal pin and plastic bolt have the same numbering before using it.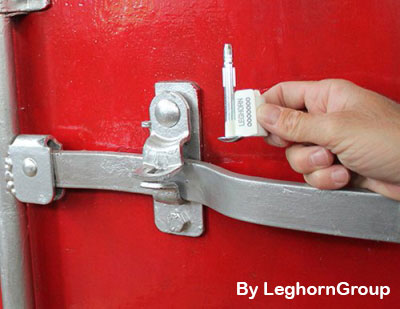 B) Remove the pin from its site.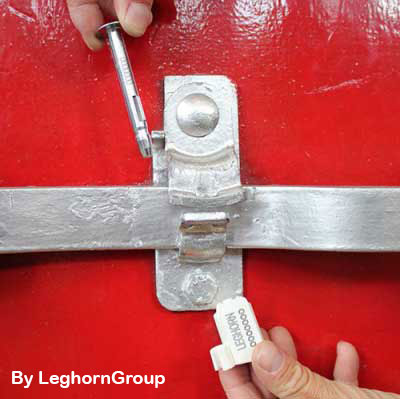 C) Insert pin tip into the container handle ring.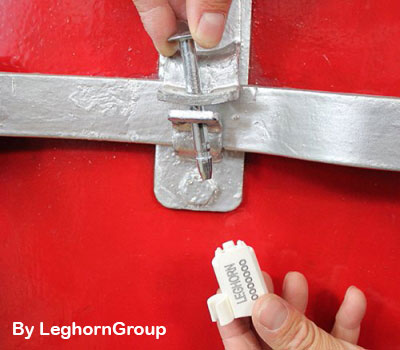 D) Slide pin tip into the hole of the bolt part of NEPTUNE SEAL and press steadily.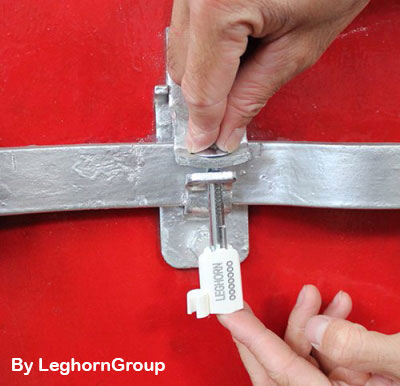 E) Now the seal is properly closed.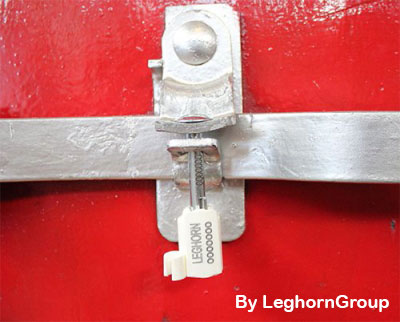 F) Use suitable shears to open the seal.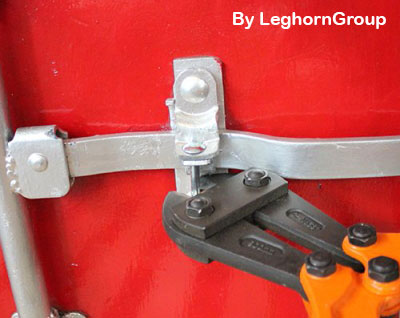 G) Collect the broken parts of the seal.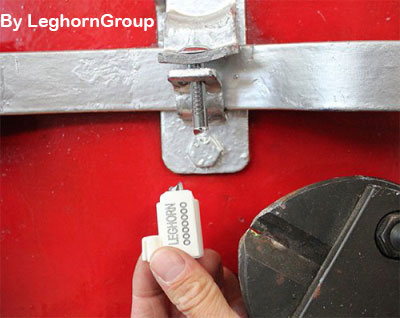 H) Check if the seal body shows evidence of tampering signs different from those caused by the used shears: if everything is OK then the cointainer can be opened.
Video
General presentation
View presentation